Thursday 4 May: Dublin (UCD and The Liberties) to Carlow
For the fourth year running, VOX magazine editor Ruth Garvey-Williams has climbed behind the wheel to travel around Ireland looking for stories of faith, life and reality... here's just a taste of what she has found...
It was lovely to have a slower start and to enjoy a coffee and a chat with my VOX colleague Tara Byrne, who works to manage our distribution. First stop of the day was a short drive to UCD where I met up with 21-year-old Sports and Exercise Management student Seán Ó Rónáin.
Seán, who is on the Irish Weightlifting team, is Dublin born and bred. Growing up going to mass, Seán admits he really didn't know God at all and didn't understand anything about the Bible. "We went through some tough times as a family and that had a big impact on me. I started thinking 'What's the point?' and questioning everything. I began to see people as objects and started using people."
The change came when Seán's mum took him and his brothers along to a Family Christian Camp. "Mum tricked us because we thought we were going camping!" Seán said. But he stayed for his mum's sake and met some "amazing people". "Two guys did a talk on the Prodigal Son, which really spoke to me about my value. I heard that God loves me and is waiting for me - that was an outstanding idea for me!"
Seán started uni and became linked in to a group called "Band of Brothers" - a group of young men meeting each week to study the Bible and talk about life and faith. Slowly Seán came to realise who Jesus is and what He has done for us. "I decided to follow Jesus. I am a child of God because of Him. It is a like a rock or cornerstone for me, something that cannot be taken away!"
Seán's life began to change dramatically - don't forget to pick up your copy of VOX magazine in July to read the full story. Today, Seán wants to do everything for God. "Even when I'm lifting weights, I hope that somehow people will see Jesus through that!"
From UCD, it was a short drive into town to The Liberties in Dublin 8 were I was due to meet Noel Kenny from Liberty Church. There was a little time to spare so I took the opportunity to wander around and take a few photos before enjoying some lunch and a hot chocolate at the Teeling Whiskey Cafe (where I was to meet Noel). Just in case anyone is wondering the spare glass is filled with water not "uisce beatha!!"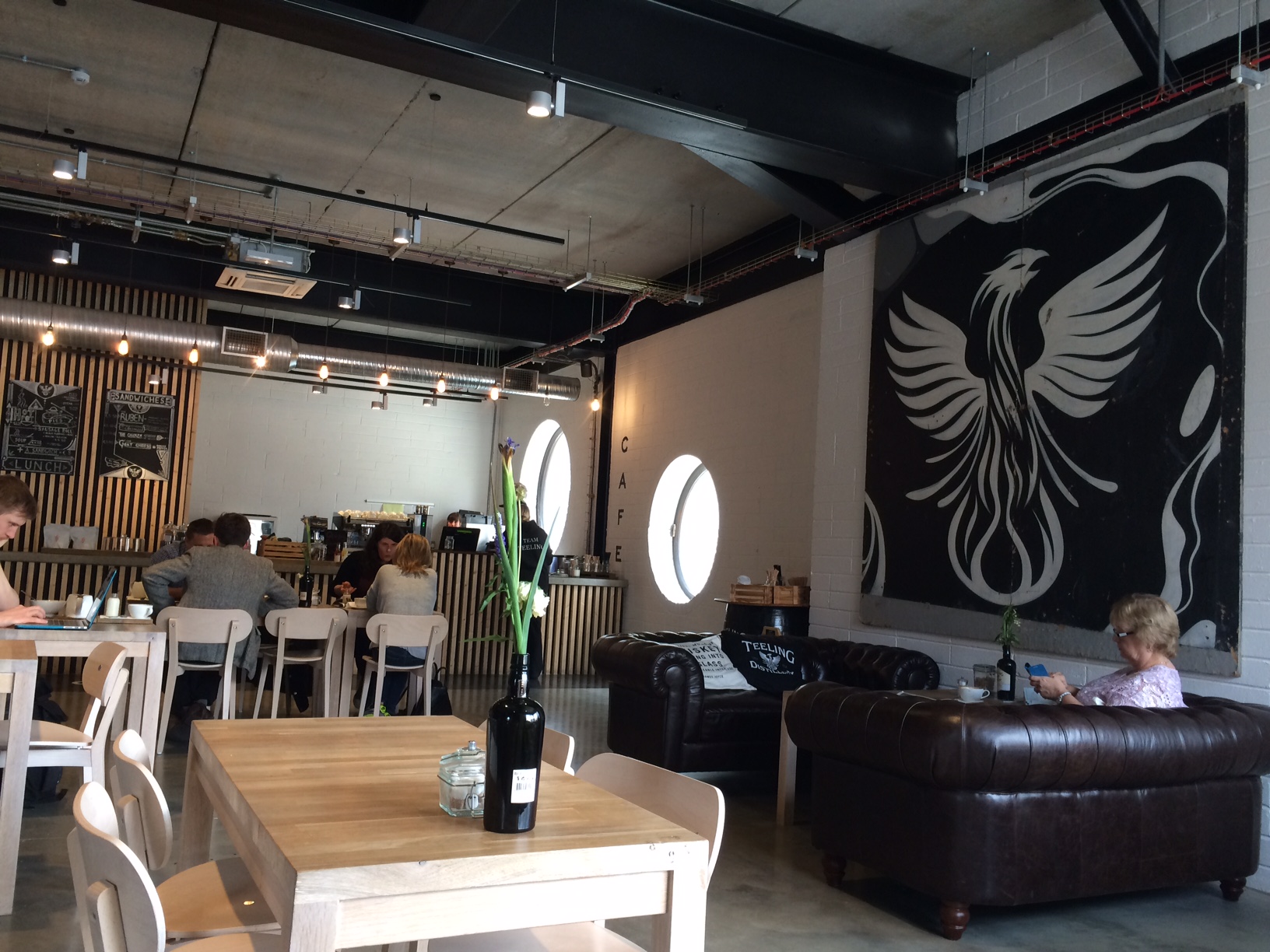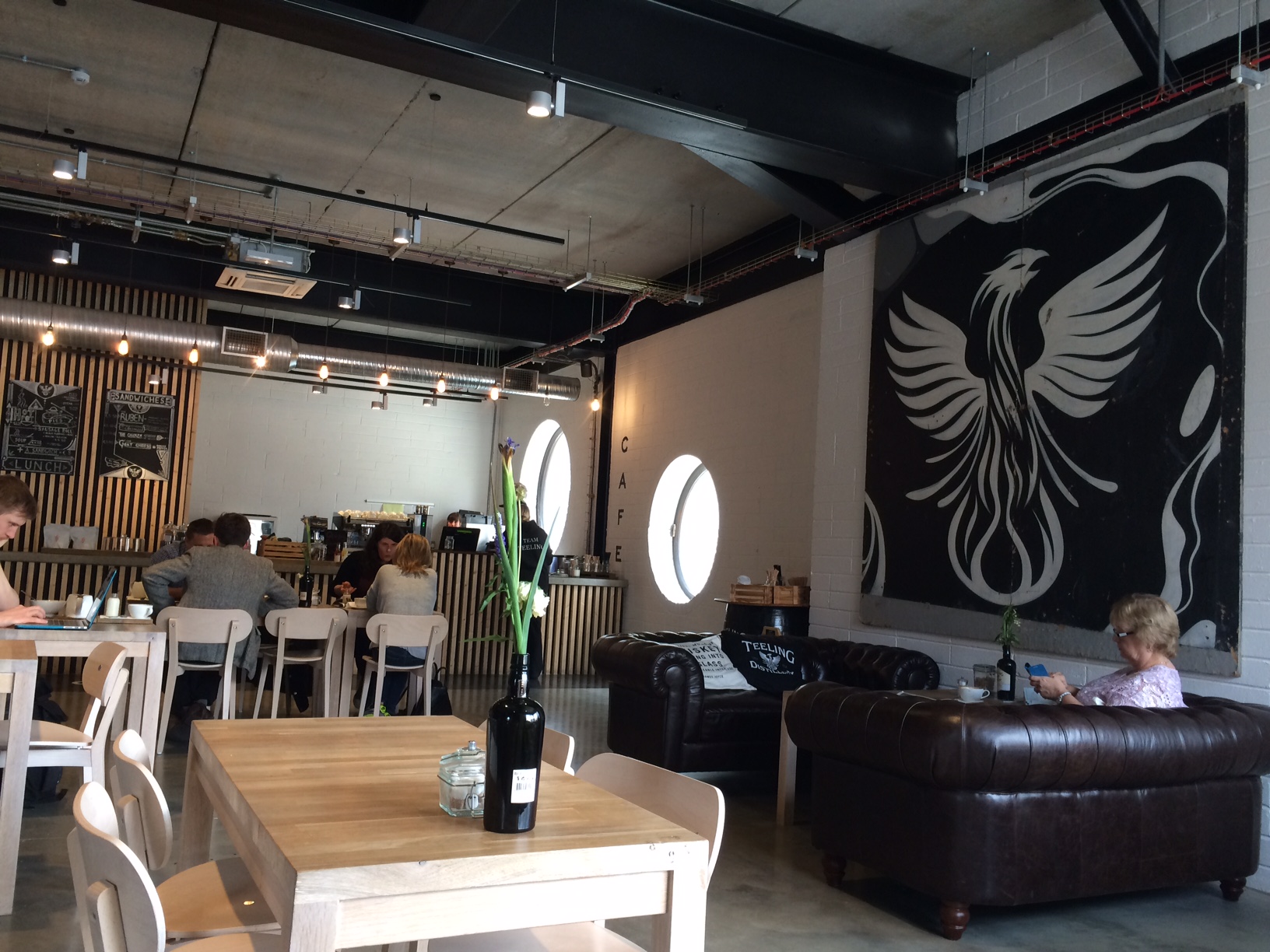 Noel Kenny grew up in the Liberties just a short distance from where we are sitting in the newly refurbished Teeling building (now a significant tourist attraction). "This is Dublin," he tells me... the original Dublin (everything else came later). "This is my community. I'm from here and I've worked here for 27 years. Persistence overcomes resistance. If we keep at it... if we keep sewing, we will reap but I don't have to be the one who sees the harvest. I'm looking for people who keep going... who get knocked down but then get back up again. We don't want to be a one-hit wonder."
Noel, who is pastor of Liberty Church in Ardee Street and has established two more churches in Bray and Clondalkin, admits he and his team have done this from a position of weakness. "We have no money and no resources... We have nothing other than God." That complete dependence is what Noel has focused on over the last 18 months. On the leadership team of Assemblies of God Ireland, overseeing AGI churches in the Dublin area, teaching in a leadership training school, involved in inter-church programmes across Dublin, Noel felt God was asking him to lay all these responsibilities aside to "come and sit with me." So that's what Noel did. He said to Jesus, "You are more than enough for me! I had you before I had anything."
Empowering a new generation of leaders
My last meeting of the day is a short walk away in St. Catherine's Church, Thomas Street, where I don another hat for a while as Chair of Innovista Ireland. We had a board meeting to look at the strategy of Innovista Ireland - a ministry which is training, equipping and empowering young leaders. It is such privilege to work with the national director, Sam Moore and my fellow board members Clodagh and Mark (yes that's me on the left looking a little frazzled after three days on the road). You can find out more about the work of Innovista at www.innovista.ie
Meetings over, I head down to Carlow so I'll be ready for my first meeting tomorrow morning.
Missed yesterday's blog? Click here for DAY TWO.